Come see us for your beverage alcohol needs, we offer the following services:
Wholesale distribution for Restaurants, Lounges, Arenas and Golf Courses.

Assistance with product selection for your Special Occasion Permit, whether it be for Weddings, Anniversaries and other celebrations.

Didn't find what you were looking for? Please ask us and we can do our best to bring it in.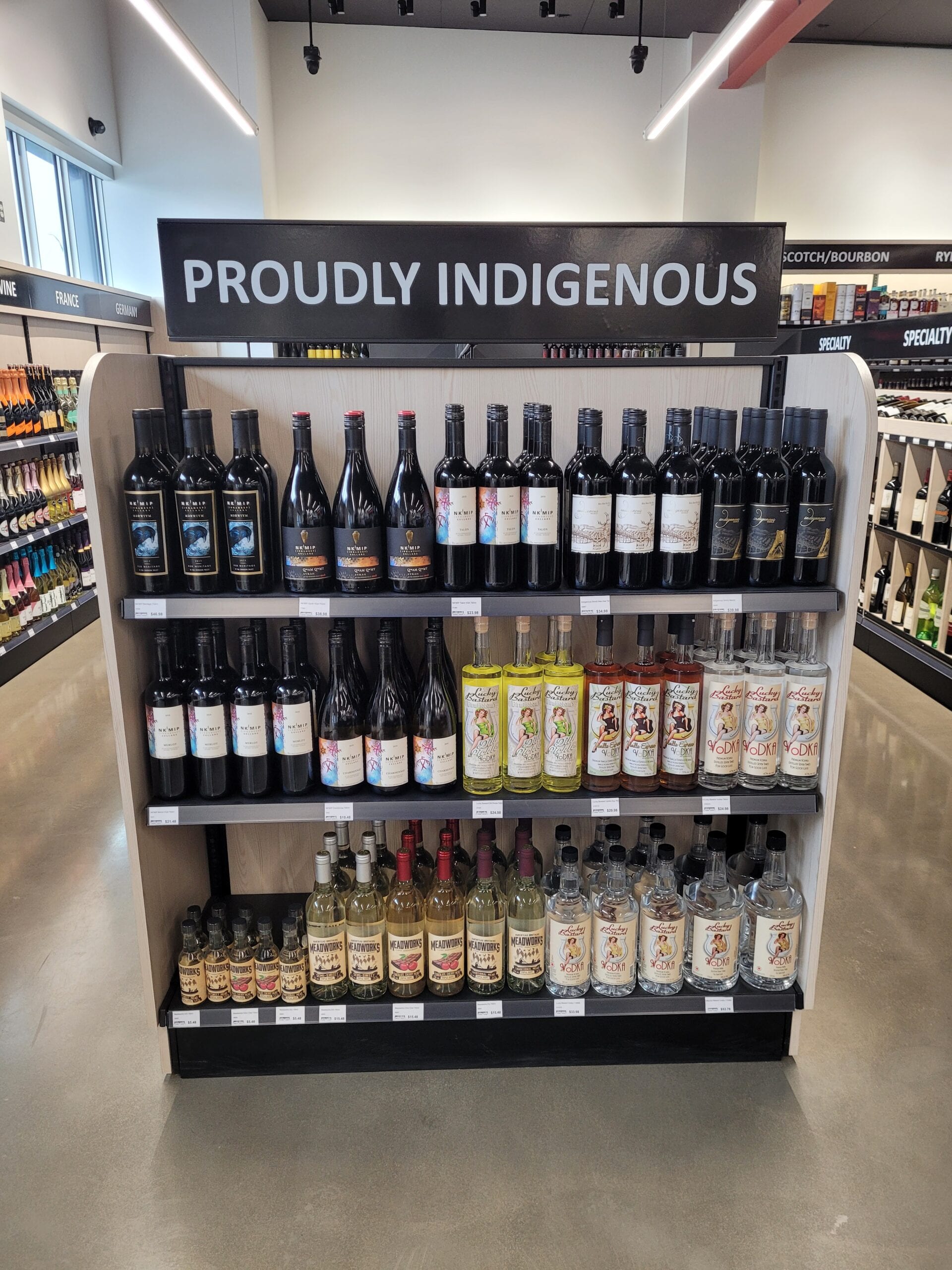 Proudly Indigenous
We are proud to offer a wide selection of Indigenous products to choose from. Below is a list of the current selection we carry:
Indigenous World Winery Hee-Hee-Tel-Kin VQA

Indigenous World Winery Merlot VQA
NK'MIP Merlot VQA
NK'MIP Talon VQA
NK'MIP Chardonnay VQA
NK'MIP Meritage VQA
NK'MIP Syrah VQA
Parenteau Brothers Meadworks Traditional Mead
Parenteau Brothers Meadworks Semi-Sweet
Parenteau Brothers Chocolate Cherry
Lucky Bastard Distillery Vodka
Lucky Bastard Distillery Dill Pickle Vodka
Lucky Bastard Distillery Vanilla Espresso Vodka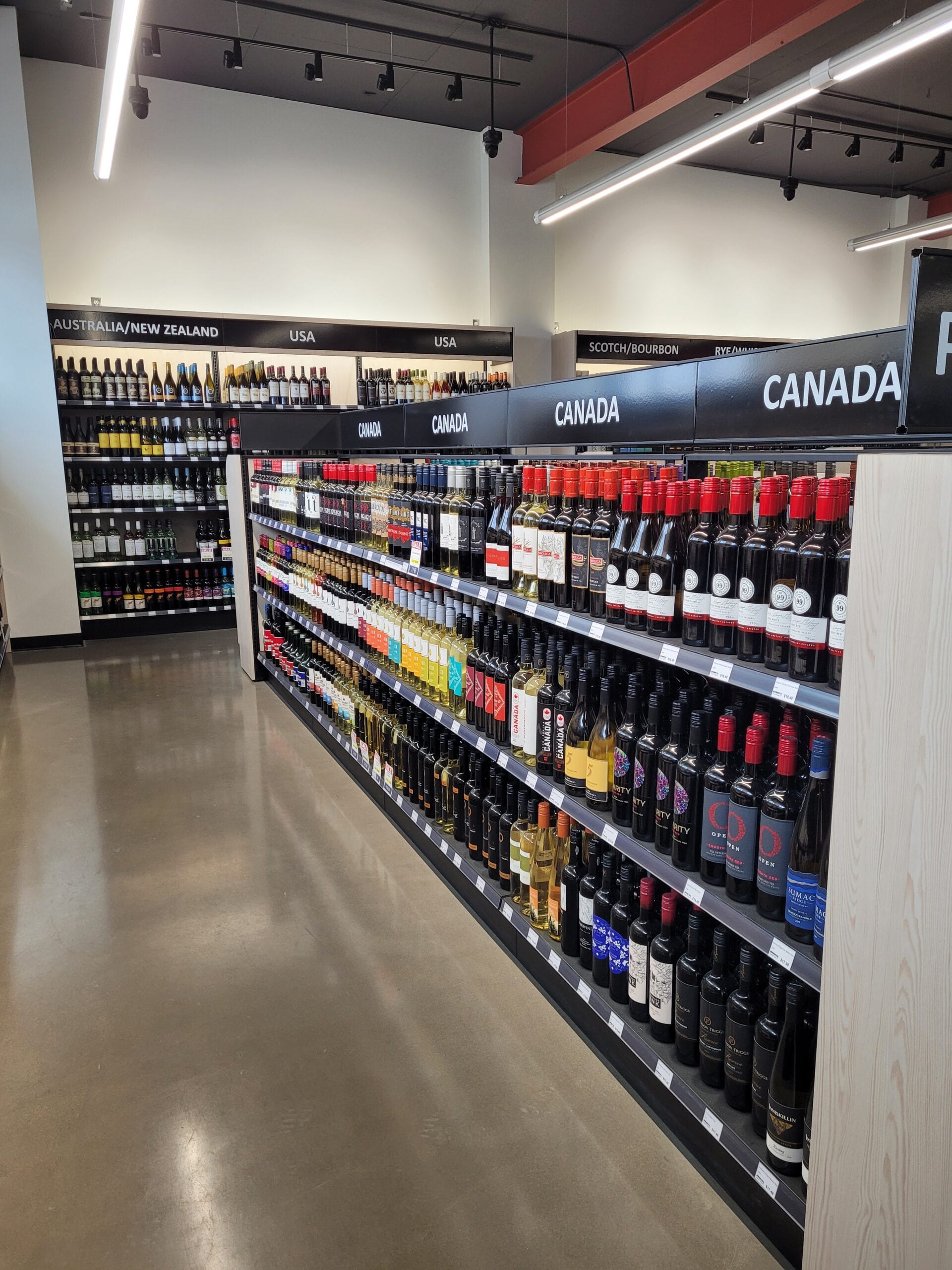 Canadian Wines
Shop our selection of Canadian made Wines. We carry wines produced from the Okanagan Valley in British Columbia to the Niagara Falls region of Ontario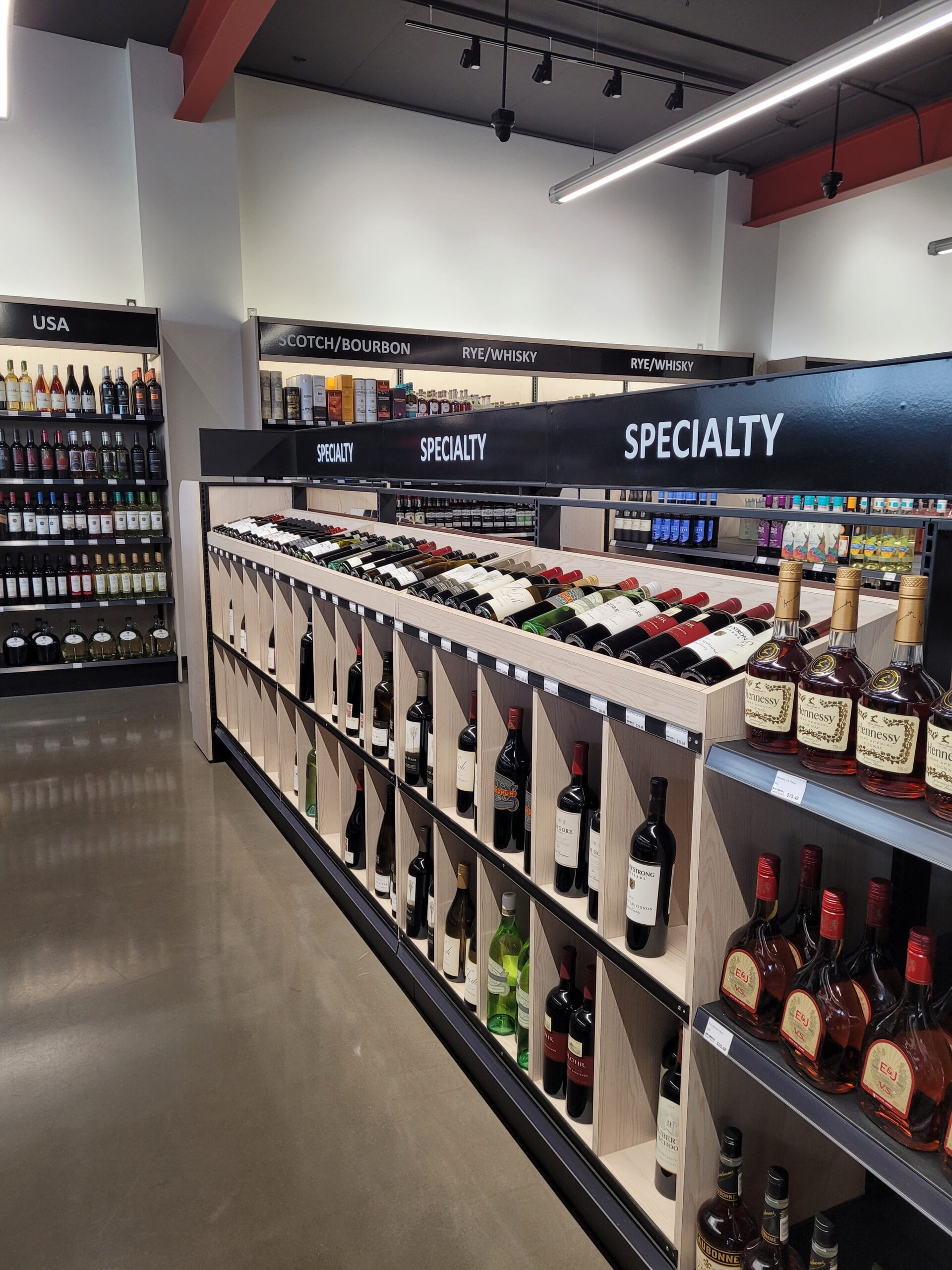 Specialty Wines
Looking for perfect wine for that special occasion. Browse our selection of Specialty Wines and find the perfect wine for that special occasion.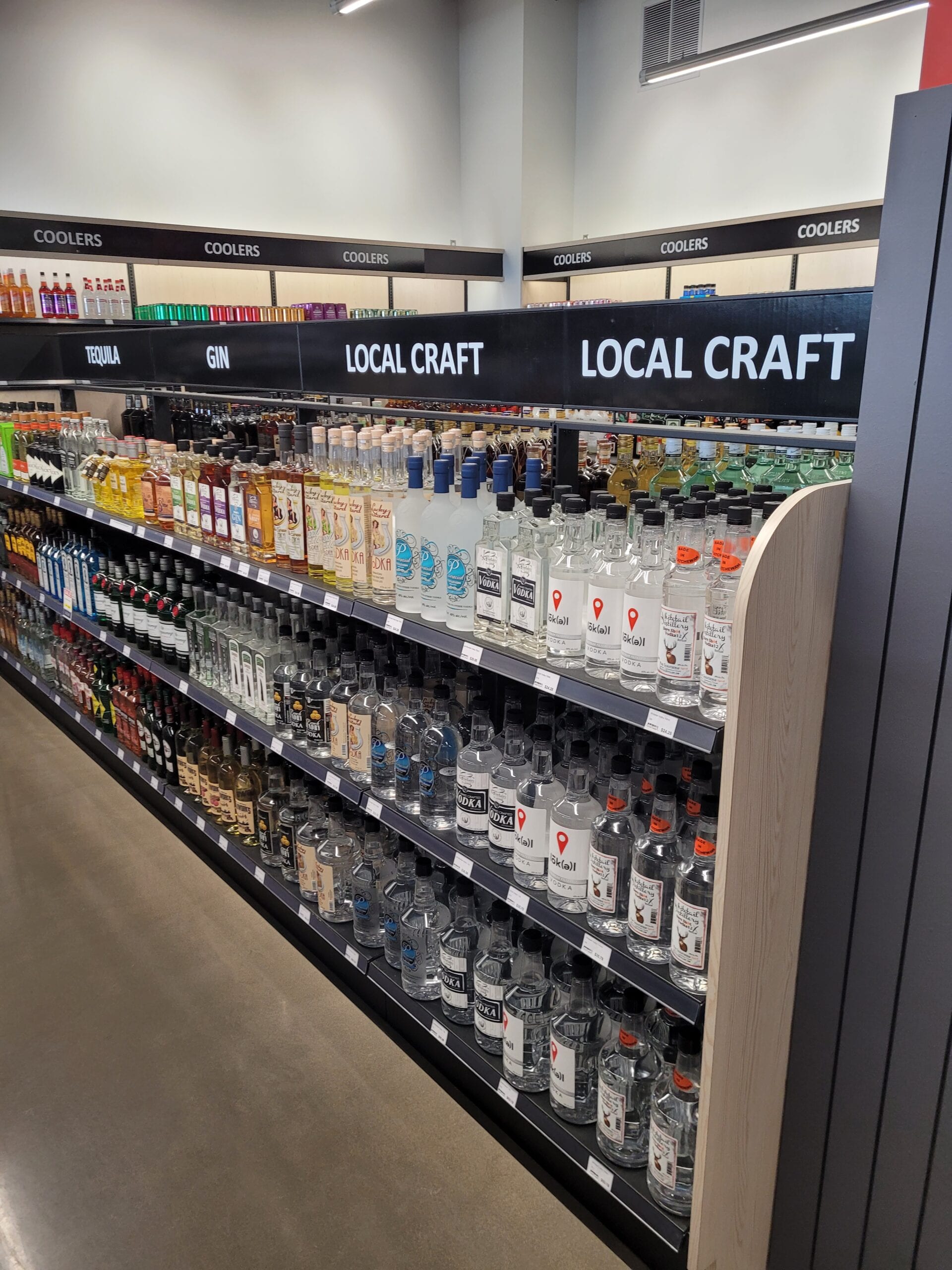 Local Craft
We love supply products that are produced locally. Shop our wide selection of Local Craft Vodka, Gin, Whisky and other locally crafted spirits.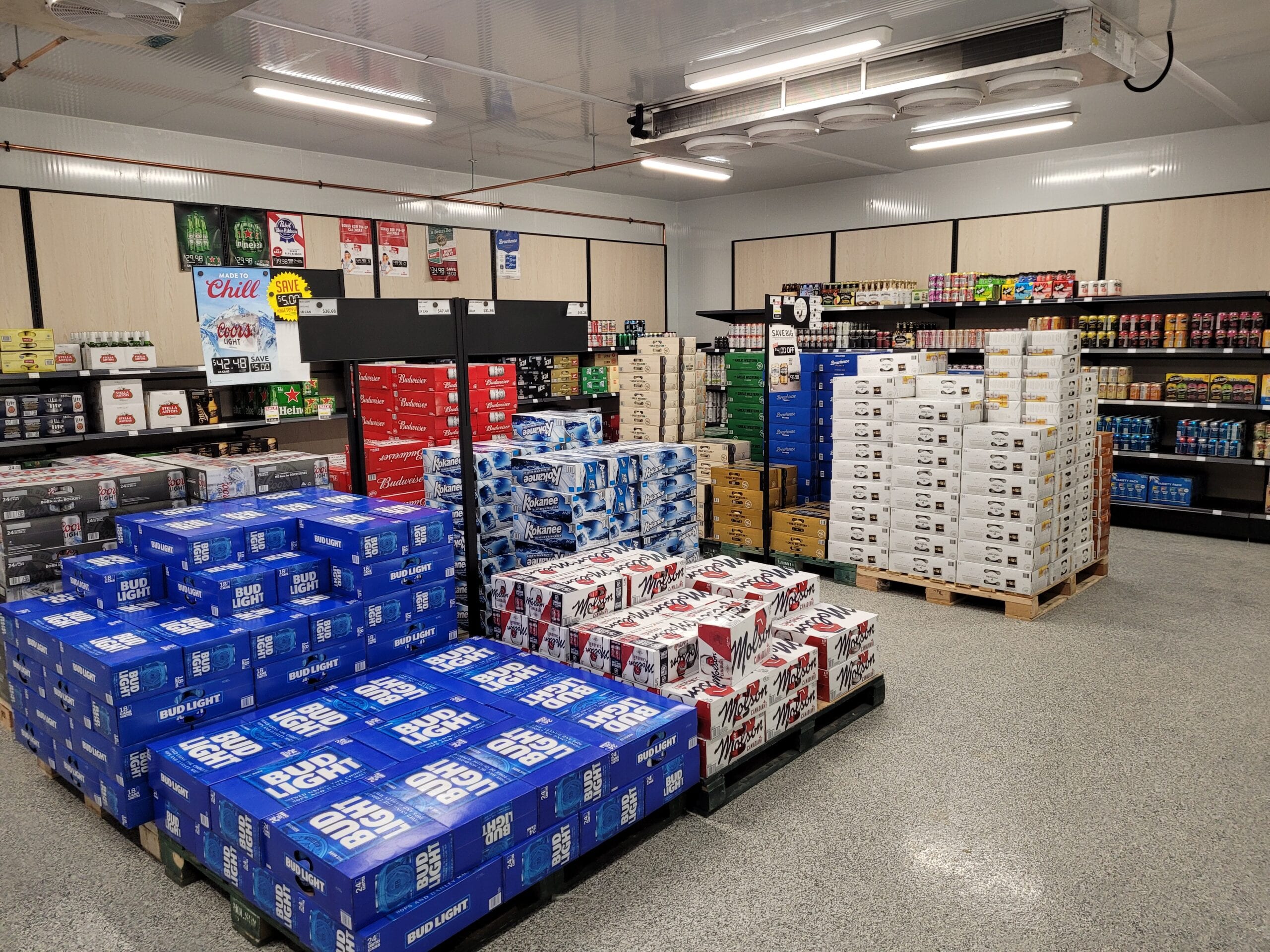 Beer
Browse our wide selection of domestic and imported Beer.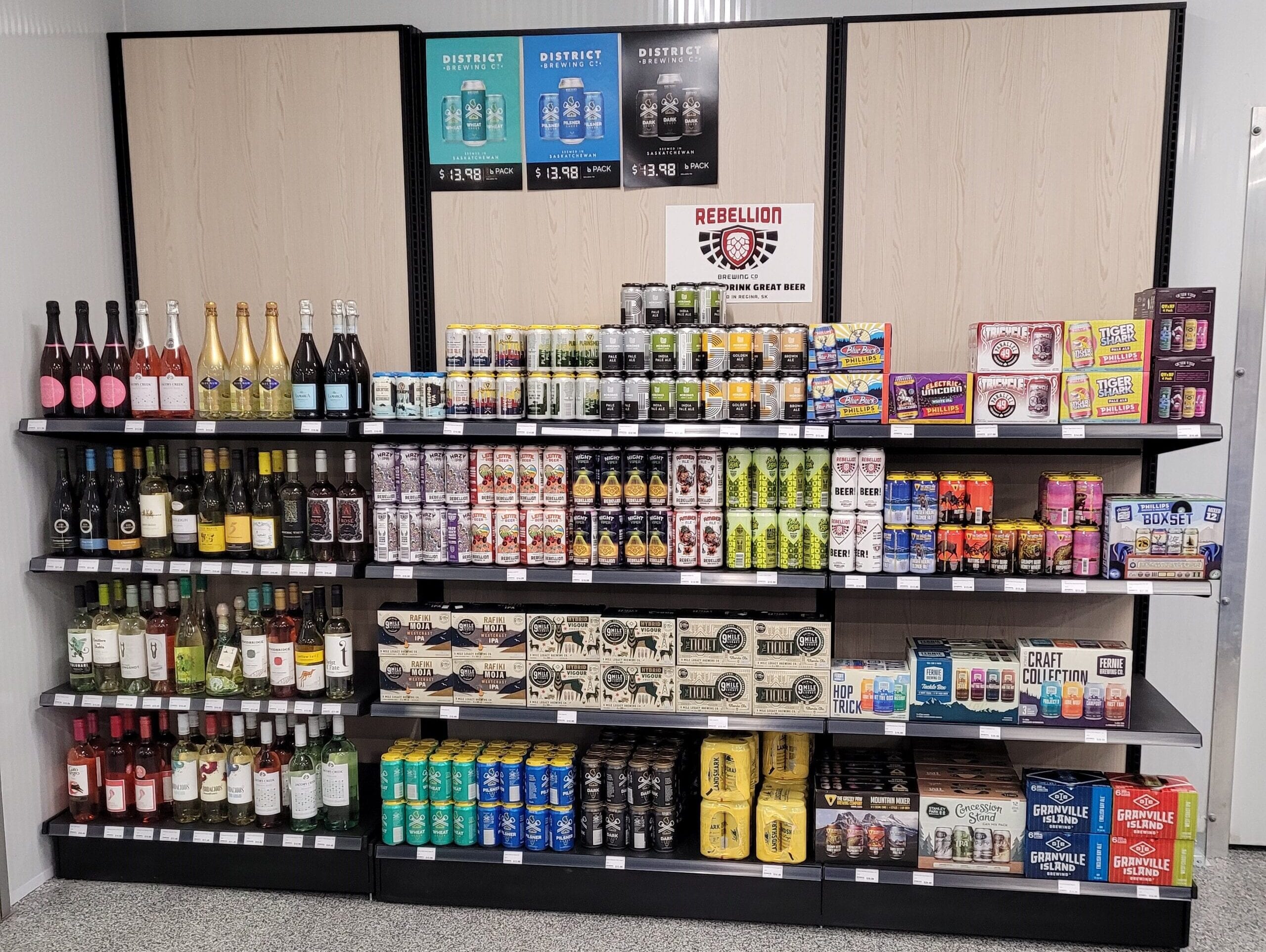 Craft Beer
Shop our selection of Craft Beer. We carry locally brewed Craft Beer as well as a wide variety of Craft Beer from accross Canada.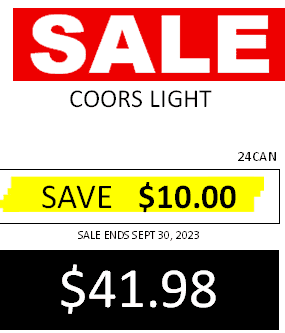 Big Savings this September, $10.00 off!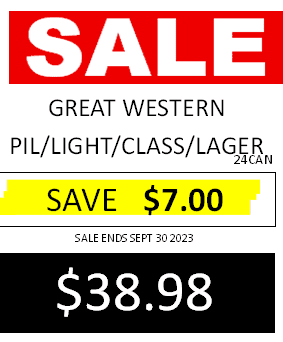 Save $7.00 on Great Western 24 can Pilsner, Light, Lager and Classic.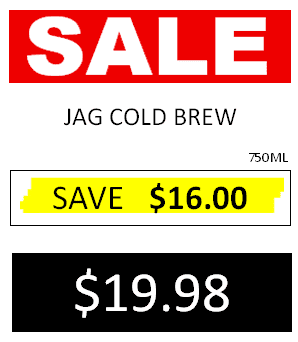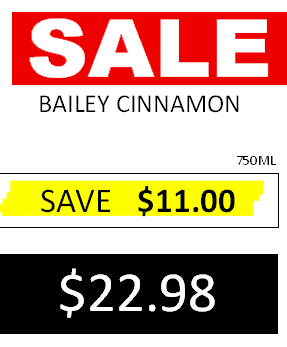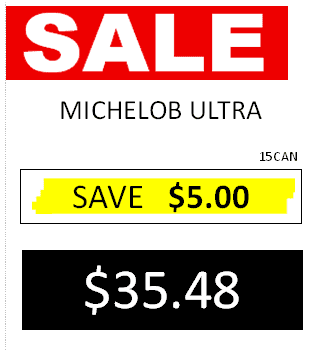 Save calories and money on this great deal!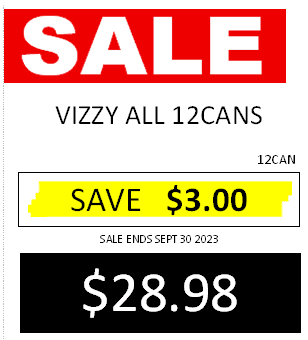 Likely the cheapest price in town!!